Events
"The most effective way to DO IT, is to DO IT."
Amelia Earhart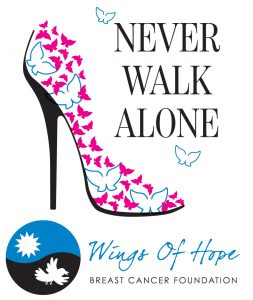 Never Walk Alone
September 27, 2019
Hyatt Regency Hotel, Calgary
Wings of Hope Breast Cancer Foundation are pleased to announce the annual luncheon. This event will be held 11a.m. – 1:30p.m. Friday September 27, 2019 at the Hyatt Regency Calgary.
Please join us at our annual luncheon to help raise funds for our programs that lift the burden for low-income women and men fighting breast cancer.  This year we are thrilled to welcome Kikkan Randall as our keynote speaker.  Kikkan is an American Olympic Gold Medalist in cross country skiing.  She is a World Champion and has won 3 Overall World Cup Sprint Titles, 29 World Cup podiums, 17 U.S. Championships,  and a five-time Olympian.  Kikkan will speak about her cancer diagnosis in 2018 and the highs and lows of tackling challenges and pursuing excellence at the highest level.  Gord Gillies will return as our master of ceremonies for the luncheon.
Each year, this event acts as our core fundraiser. Funds raised from our luncheon help to lift the financial burden for individuals living with breast cancer in Calgary and surrounding areas. Tickets are $110 each or $1,000 for a table of ten and will be available for sale soon.
Wings of Hope Breast Cancer Foundation is a 100% volunteer driven foundation that offers support to patients undergoing, or who have recently undergone, breast cancer treatment at the Tom Baker Cancer Centre. Our funded programs allow patients to focus on recovery instead of how they will pay rent, buy groceries, get to treatment, or afford desperately needed medications.
In the past 5 years, we have raised over $1,000,000. 95% of these funds directly went into the hands of those we served.
Imagine battling breast cancer and having less than $500 in your bank account wondering how you will put food on the table or cover your housing costs.  A breast cancer diagnosis is devastating enough, but no one should have to face the diagnosis and be worried about how they are going to manage financially while in the fight for their life.  Nor should someone consider foregoing treatment as they believe they must keep working to cover basic day-to-day living expenses.  Through our AFAP program, Wings of Hope is able to help alleviate some of these financial concerns for our clients.  Each client accepted into the AFAP program is eligible to receive $5,000 in funding over a three year period.  We grant over a $100,000 a year to patients for basic needs funding.  To date, our clients have used 74% of the funds to help pay for housing (mortgage and/or rent), 13% of the funds to pay for groceries, 11% of the funds to pay for utilities and 2% of the funds to pay for medications.
Please join us for our 2019 luncheon to help us raise funds so no one has to face this situation.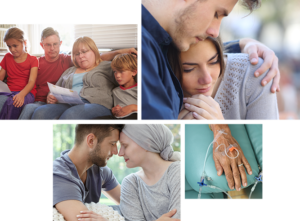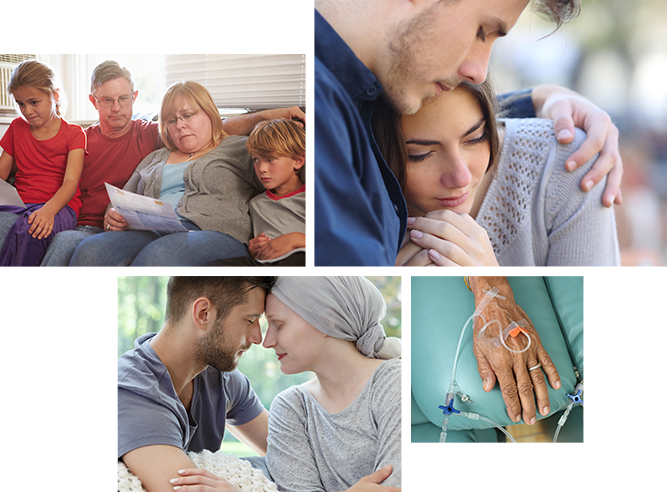 Thank you for your help Wings of Hope, it is a big big help for my family. I am glad that there is an organization like yours for us undergoing this disease. I don't know what I would have done without your help.